Top Tips For A UK Staycation
This year, more of us than ever will be swapping holidays abroad for shorter trips in the UK. Whether you don't yet feel comfortable travelling abroad, don't have time to self-isolate for two weeks, or just want to be a bit more careful with your money this year, here are some of the best tips for having a memorable staycation in the UK.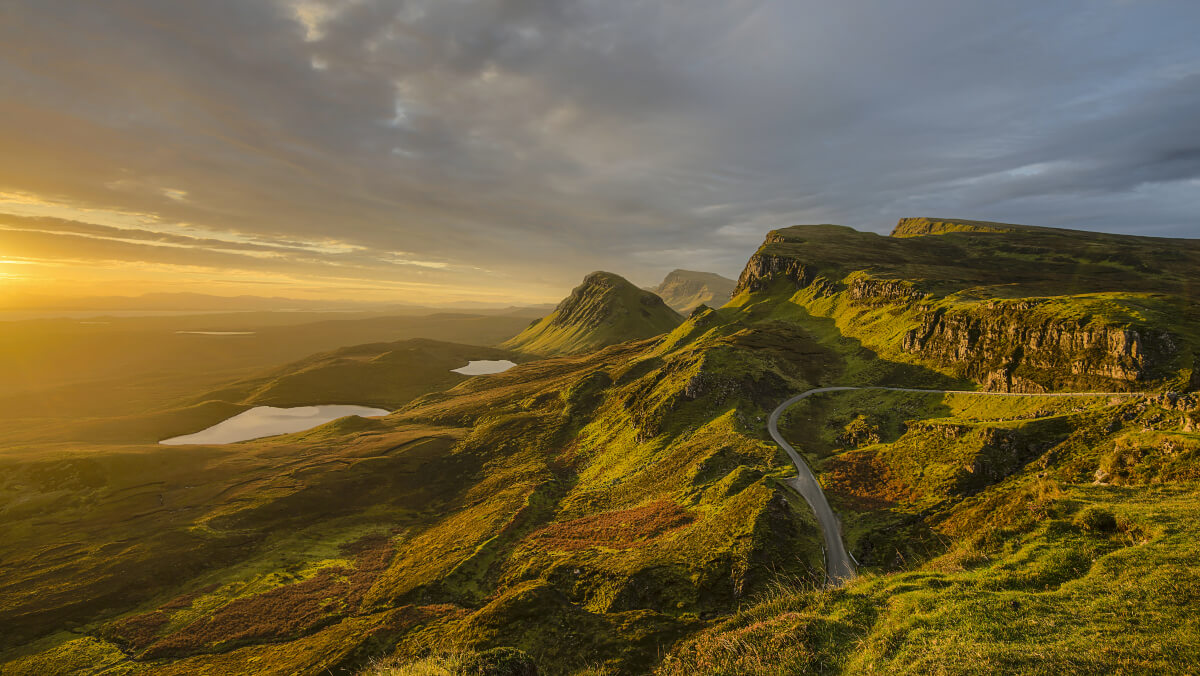 Play Tourist In Your Local Area
Most of us don't spend time exploring the tourist attractions in our own towns, but there's probably lots to see, from great restaurants to try to beautiful local buildings to explore. You could visit your local tourist information centre for some ideas, and check out the most popular things for tourists to do at home. Find out what it is that brings people to visit your home.
One of the advantages of doing this is that you won't need to take any time off, as you can use your weekends to check out the sites. As you explore, you might even end up with a new appreciation of your home town.
Plan Weekends Away
One of the advantages of travelling in the UK is that you don't need to allow for much travel time. You can still book a longer holiday, but you can also fit in lots of weekends or long weekends away, without having to use up much of your allocated annual leave at work.
There are lots of options for weekends away, whether you want a city break, a trip to the seaside, or a weekend in the country. Take a trip on the Jacobite Trail, take in a show in London, or have a classic British break in Blackpool.
Weekends away can be a great way to visit new places and break up the year with lots of little adventures.
Swap With Friends
Do you have friends or family who live in a different town who also want to have a UK break this year? Why not arrange to switch homes for a few days? You won't have to pay for a hotel and know that someone is looking after your house while you're away.
You can leave each other a list of recommendations of things to see and do favourite takeaways and restaurants and experience a new town for a few days with some expert guidance from a local.
Just Relax
If you're going for a real staycation and going to stay at home, you can still make it feel like you're on holiday. Think about the things you like to do the most when you are on holiday and try to recreate those experiences so you can really relax.
Book a few days off, get the house deep-cleaned so you can forget chores for a few days, and let yourself behave as though you're on holiday.
Perhaps your favourite thing is getting time to read. Treat yourself to a new book or two, and let yourself do nothing except get stuck in a good book. If your favourite part of a holiday is trying the local cuisine. Instead, why not find a recipe for a local dish of somewhere you want to visit and try to create it at home. Do you love the hotel bar? Stock your bar cabinet with some exotic ingredients and shake up some cocktails. New experiences like this are an important part of a holiday that you can still have even if you don't leave the house.
Learn A New Language
If you've had to reschedule a big trip, then why not spend some time preparing for it? Learning a new language is a challenge to keep your brain active in lockdown, as well as improving brain function, improving your memory, and increasing mental flexibility and creativity.
If you have a dream trip in mind, start learning the local language now, so when you get there, you'll be able to talk to the locals and not be just another tourist struggling to order in restaurants or buy train tickets.
Get Outdoors
Being outside is a great way to release dopamine, the chemical that promotes happiness and relaxation. If you're outside, it's also easier to maintain social distancing and safely meet other households (in areas where this is allowed), so you can see some friends and family too.
Take a look and see what areas of natural beauty there are near you and plan some trips. Go for a long walk as a family, take a picnic, or just pack a thermos of coffee and set off alone.
Remember that lots of people have the same idea at the moment, so popular beauty spots can get busy. Check before you travel what to expect and be prepared to try somewhere else if you arrive and find somewhere too busy to explore safely.
Create A Spa At Home
Do you love a bit of pampering while you're on holiday? Why not do the same at home? You can pamper yourself with some at-home treatments.
Buy yourself some luxury products and settle in for some serious relaxation. Have a long bubble bath what some scented candles. Do a facemask. Give yourself a manicure or pedicure.
It's easy to make a body scrub with some items from the kitchen cupboards that you probably already have, like sugar, coconut oil, olive oil, and a few drops of essential oils. A scrub made with coffee ground and olive oil is good for the circulation.
Treat yourself to an essential oil steam in the shower, and then drink some hydrating fruit water afterwards. A mix of watermelon, cantaloupe, and honeydew melon will make you feel like you're somewhere tropical, not just at home in your living room.
Just because you can't jet off to an exotic location, it doesn't mean that you can't have a fun, relaxing time at home or somewhere else in the UK. Whether you book a long weekend away, plan some day trips or some fun days at home, give yourself a break.